Equipment
Leading the bulk shipping industry with advanced specialised equipment, our fleet continues to expand with newly designed solutions and technologies. Our continued investment into dynamic research and development has earned us a renowned reputation for innovation and genuine customer centricity.
With all our equipment including engineering solutions specifically designed for compliance with Australian Standards across all port and wharf requirements, Stevens Bulk Services has capabilities for both large and small assignments.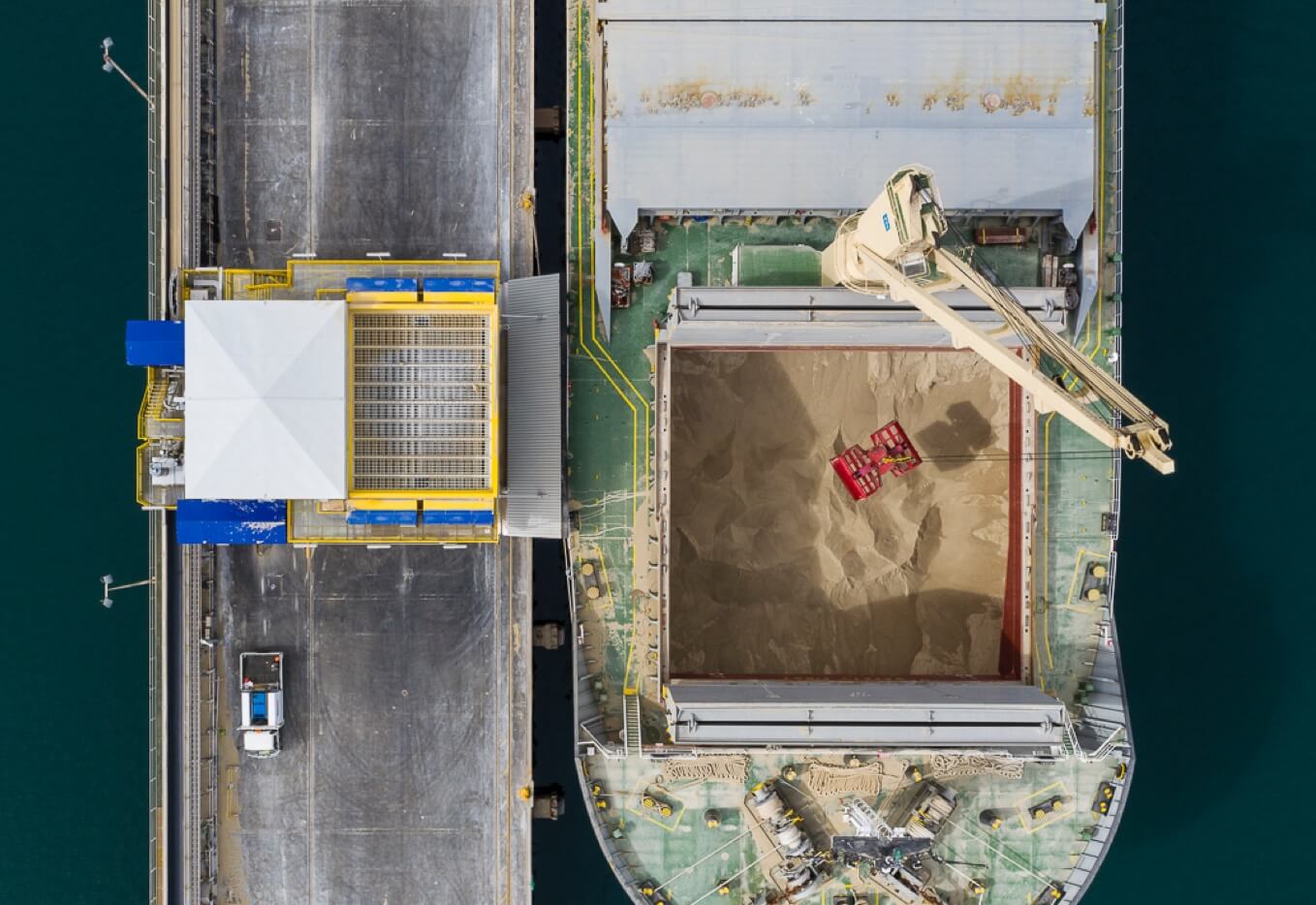 Specialised Grabs
The Stevens Bulk Services team take great pride in the progressive Grab Research and Development program the business continues to invest within. Focused on optimising productivity and discharge rates on all grab equipment, we utilise leading edge technology from grab manufacturers around the world to lead the industry.
Our fleet incorporates an extensive range of grab equipment to suit a diverse range of project needs and cargoes. Our service offering can be tailored to single task requirements or ongoing long-term contracts.
Discover more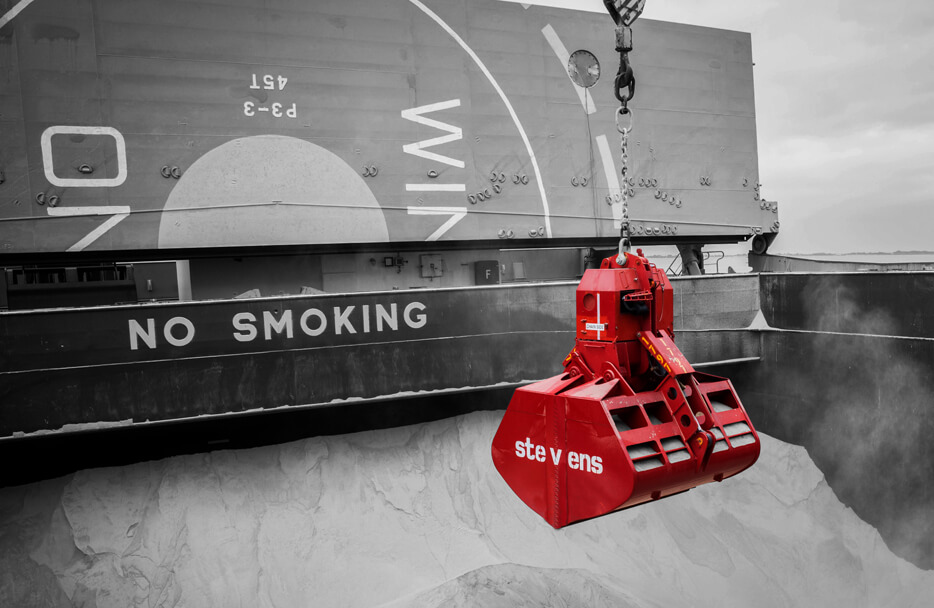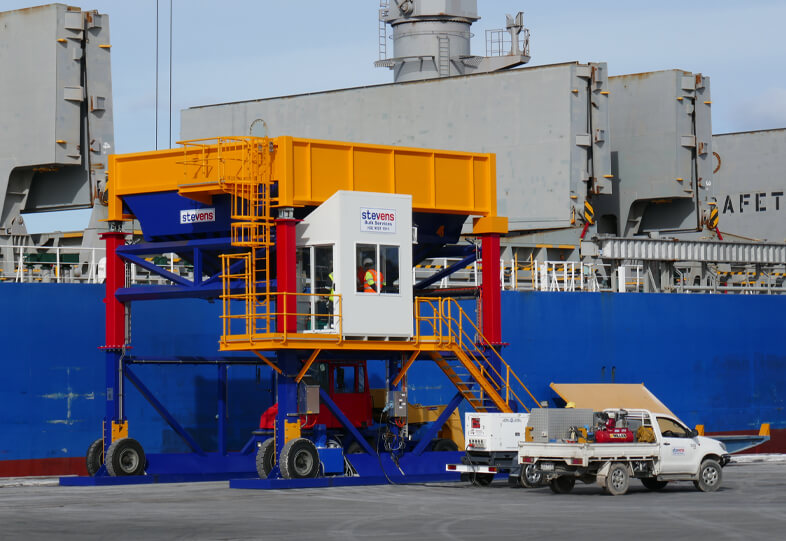 Advanced Hoppers
The Stevens' mobile hopper fleet operates in all strategic ports around Australia to service all national projects involving product movement. The hoppers are designed to maximise grab productivity by reducing truck delays and improving a faster turnaround for transport for optimised efficiency.
An extensive range of hoppers are available for any type of operation, whether it is self-unloading vessels or multiple grabbing points, to maximise discharge rates.
Discover more